Regina's Sewer & Drain Cleaning Experts
Mel's Sewer & Drain Cleaning Service provides the expertise you need for your residential or commercial sewer and drain lines. Our team has broad experience in the range of services that we offer to get your systems back up and running in no time. Read through the comprehensive list of services below, and be sure to let us know how we can help you!
Sewer Jet Services
Our sewer jet services are fast and powerful. These mobile hoses and machines will clear out as well as clean drain piping that may be clogged in any way. The Mel's Sewer & Drain Cleaning Service fleet of high-pressure sewer jets will meet you wherever you are. Our machines can get into even the smallest of applications or tight spaces. This kind of cleaning will almost always get the job done right the first time!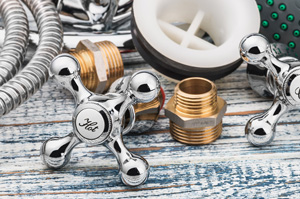 Floor Drains
Floor drains are convenient and making cleaning up easy. However, when they are clogged or backed up, they can be useless. We can get these working again immediately. We will provide sewer jet services, repairs, replacements, cleaning, and other services to get these draining and running smoothly. Trust us to get your floor drain back to working like new once again.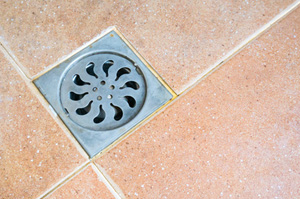 Main Sewer Lines
All plumbing lines drain into your main sewer line, which then connects into a city sewer system or a septic tank. If you notice water backing up in any of your drains, call us. One of the common problems in Regina is tree roots, which can actually break through the line and clog the drain. At Mel's our team has the experience to get your lines cleared quickly and affordably, whatever the issue may be. Whether it's tree roots, baby wipes, even the wrong type of toilet paper, we will explain what the problem was and help you keep your lines flowing.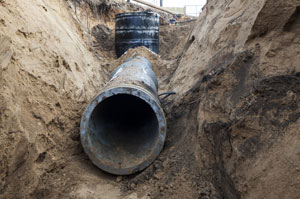 Sinks and Toilets
No matter what type of sink application you have, and no matter where it is located, Mel's Sewer & Drain Cleaning Service is able to get the issue cleared up immediately. This goes for kitchen, bathroom, mudroom, laundry room, and any other sink you may have in your home or business. We specialize in fixing clogs and making sure your piping is finally working efficiently. We fix toilets as well; this includes clogs, leaks, underground tree root damage, and many other mishaps that may happen in the bathroom.
We are dedicated to making sure your systems are working as they should. Our cleaning, diagnostic, and repair services are available to those in and around Regina. Mel's Sewer & Drain Cleaning Service will travel as far as you need us to go to work on your sewer and drain systems. Contact us to request a consultation today!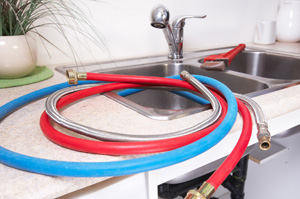 Hot or Cold Pressure Washing
The pressure washing services we offer are available in either hot or cold temperatures, depending on the system you need it for. This is a powerful method to clean out drains and other piping in sewer systems or drains of all types. Waste or natural buildup can occur, and it's important to have your piping cleaned out regularly to avoid larger mishaps.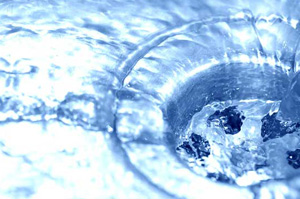 Camera Inspections - Line Locating
A sewer camera inspection inspects a property's sewer line by inserting a video camera into the sewer pipe. Potential issues are then identified and located with a high resolution video camera. Problems that can be identified are leaks, cracks, breaks and blockages.
How Does it Work?
A flexible snake or rod is run through a plumbing pipe, conduit or sewer line. A miniature high-resolution camera is on the end that picks up all visual images of the pipe's interior. A technician then studies the images and determines the depth or line-to-surface distance via a radio transmitter. The direction of the snake/rod can be manipulated by slight turns and adjustments. The inspection video can be recorded for future viewing, and the best cameras can pick up drain depth, the type of pipe material, and the flow direction. A camera can find damaged sections of pipe that have been cracked or rusted out. It can also find misaligned joints or sections of pipe that have separated.